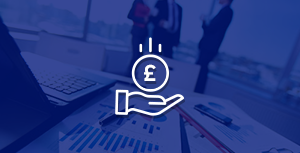 Banking and Finance
The BFSI sector remains one of the biggest beneficiaries of RPA solutions. RPA enables banks to manage repetitive processes in the domains of data entry and customer services. Our customized RPA solutions can reduce overheads, turnaround times, and chances of manual mistakes.
Title

Download Case Studies

Leveraging Intelligent Process Automation: 1300% ROI Delivers Increased CSAT and $7M in New Revenue Streams

Download

RPA with Machine Learning: Automates HR Function for Global Bank

Download

RPA Leads to Increase of Productivity: Saves CNO 3000 hours and $2.2M each year

Download

RPA Wins Over PGGM Employees and Saves Company 1,200 Hours Annually

Download

St. James's Place Sees Potential for 'Exponential' Benefits with RPA

Download
Close
DOWNLOAD Casestudies
Complete the following to download this Casestudies.