SAP S/4 HANA Cloud Solution - Intelligent ERP
Get Complete Visibility and Seamless Access to Make Real-time Business Decisions
In the fast-paced business world, it is imperative to get strategic value for your company to ensure growth and bring digital transformation. These objectives can be addressed effectively by getting seamless access to holistic, real-time data that enable stakeholders to make informed decisions. SAP industry leader in intelligent ERP Cloud solution provider, has embraced technological advancements to bring an innovative, cloud-based solution known as SAP S/4 HANA for forward-thinking CFOs and CEOs of medium to large enterprises.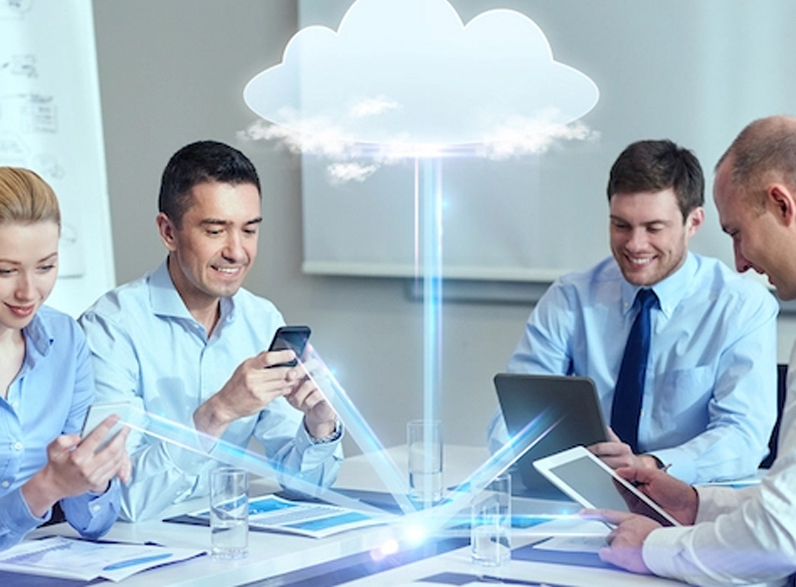 SAP S/4HANA – Intelligent Enterprise ready for the Future
SAP S/4HANA is an intelligent enterprise ERP designed which is future ready for medium to large enterprises. True first in memory database and industry leader in creating a solution that supports growth, visibility, expansion, adaptability, flexibility for modern intelligent enterprises. The SAP S/4HANA can easily integrate various day-to-day processes from lines of businesses and industry solutions. With enterprise-level functionality and receptive UX, SAP S/4HANA is ready for adopting ever changing operational needs for modern enterprise.
SAP S/4HANA is a Intelligent ERP system that transforms your business processes using artificial intelligence, machine learning, and other technological advancements- in the cloud. SAP S/4 HANA Cloud solution is placed at the core of the finance function to get the ultimate visibility and complete control over various activities to maximize profits.
Services We Provide
As an SAP Partner, we have adopted SAP active methodology best practices approach with in our organization for SAP S/4 Hana cloud solution. This best practice methodology allows us to provide a proper structured approach to our customer right from sales engagement to post sales and operational support.
Implement
SAP S/4HANA ERP as per the requirements and objectives of your enterprise. We assist companies to leverage the latest technologies and AI (Intelligent Automation) to transform their business processes by providing them 360-degree services in SAP S/4HANA Cloud.
Enablement & Extensibility
Applying SAP Best practices we enable business operations over cloud, In Intelligent core various integrations such as 3rd Party applications with Integration Scenarios whitelisted APIs, Custom OData API/CDS view which is part of extensibility concept.
Move from on premise to cloud
Do you want to switch your on premise SAP ERP to the cloud? Our expert professionals provide all assistance.
Cloud Hosting
SilverTouch Technologies UK offers public or private cloud hosting facilities to its esteemed clientele worldwide.

Why SilverTouch Technologies UK?
As a reputed and reliable SAP Partner in the UK for a long time, we offer the best-in-class services to our global corporate clientele. We offer SAP S/4HANA Cloud solution for intelligent enterprise.
Agile

Our experienced SAP delivery team understands the importance of solutions that are in line with our client's business needs and diverse challenges. We have adopted and Implemented the best practise of SAP activate methodology.

Seamless

With 24/7 technical assistance and integrated enterprise-level app management services we are able to provide seamless support through our global team of experts. We ensure a seamless user experience from our tailored SAP S/4HANA Cloud solution.

Innovative

We assist our corporate clients to plan a roadmap for innovative solutions with unique capabilities and flawless functionality. We take care of efficiency, governance, and insightfulness while meeting the complexities of modern Intelligent enterprises.

Cost-effective

Depending on your business model and requirements, we help you deploy SAP S/4HANA solution in the cloud, on premise, or hybrid. While implementing S/4HANA, we assist you to reduce IT costs at different levels of development and deployment.
Why SAP S/4HANA Cloud?
Drive the Digital Transformation with the Simplicity of the Cloud