Automation Workshop
Gartner have published their top trends for 2020, and topping the list is Robotic Process Automation (RPA). This technology has been identified by many Public Sector organisations like Councils and the NHS as a priority for the year with significant budget being made available by the Crown Commercial Services (CCS).
Silver Touch, in conjunction with the Market Leading RPA vendor, Automation Anywhere are offering Automation Workshops at no cost to Public Sector organisations to allow you to investigate the benefits of adopting this trend setting technology.
With the squeeze on resources being experienced by the Public Sector, RPA offers the opportunity to deploy Bots to deliver mundane, routine tasks like data entry, checks & validation, onboarding, and processing WebForms from applications through to recruitment. This enables frontline staff to be deployed doing meaningful tasks like interacting with residents, talking to applicants and answering queries. RPA does give a measurable return on investment while at the same time improving efficiency and productivity to deliver outstanding customer service.
Who should attend?
Department Heads of Finance, IT, HR & Payroll, Transformation and Recruitment
What is involved?
Up to three hour workshop at a venue of your choice
An overview Presentation of what RPA can achieve, tailored to our experience with other Public Sector organisations (Councils & NHS)
A discussion of key areas within your organisation that could benefit from RPA
A discussion of what is involved in a Proof of Concept (POC)
Reserve a date today
Book a slot or give us a call to arrange this workshop at a time and date convenient to you.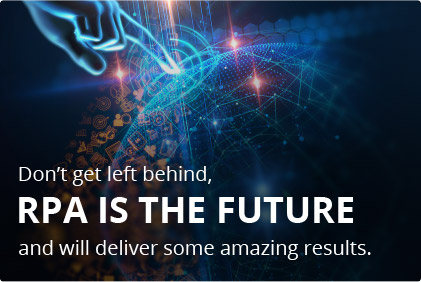 Register Now