Advanced SAP Life
Science Solutions
Accelerating Growth, Achieving Milestones
A new era in Life Sciences has begun. Advanced technologies and robust solutions can address challenges and evolving consumer expectations in this highly regulated sector. Digital transformation is imperative to unlock the potential of the promising life sciences sector while enabling pharmaceutical and medical organizations to increase efficiency. SAP S/4HANA platform assists life sciences companies to succeed in transforming processes digitally.
We help life sciences organizations build a clear business strategy and make a defined path to achieve various objectives through customized SAP life science solutions. As a reliable and robust SAP partner, we can bring the most suitable approach for your company with a vision to make the most of available resources and infrastructure through transformation. Our in-house team of certified SAP developers has hands-on experience with S/4HANA and deep life sciences expertise. You can manage complexity and realize value effectively.
Why Life Sciences Enterprises Need SAP S/4HANA?
Embracing SAP S/4HANA can give your life sciences company an advantage of remaining pioneers of digital transformation in the sector for enhancing your services.
Implement New Approach
Embed Advancements
Offer Personalization
Manage Supply Chain
Enhance Decision-making
Improve Customer Services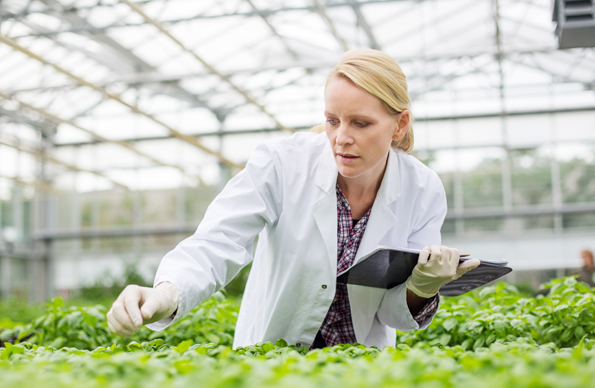 Silver Touch Technologies: Facts
Qualified IT
Professionals

SAP Business One
Implementations
Services we Offer
We bring unique value to your life sciences business by offering top-class services including
SAP S/4HANA
Implementation
We assist life science companies to digitize various processes by implementing SAP S/4 HANA in their business system. We provide an end-to-end solution for SAP S/4HANA ranging from conceptualization to implementation to support
Validation
Our enterprise-level validation services are based on related risks and economical execution of SAP systems in life sciences companies. Our validation services include all aspects ranging from project management to document creation.
Consulting & Support
As a reputed SAP partner, we provide excellent consulting services and 24/7 technical assistance for SAP S/4HANA and other solutions. We assist life science companies in scoping and implementing SAP-based solutions.
UDI with SAP
We offer consulting and implementation services for the Unique Device Identification (UDI) with SAP solutions. Medical device manufacturers need to label their products with UDI and we assist them in integrating UDI with SAP
IDMP with SAP
In line with Europe's IDMP (Identification of Medicinal Products) data regulation, we assist pharmaceutical companies to leverage the benefits of SAP and meet all the regulatory requirements effectively.
Why You Should Select Us as Your SAP
Life Sciences Solution Developer
Since inception, we have been supporting pharmaceutical and medical technology enterprises across the globe with advanced SAP Life Sciences solutions. We have expertise in SAP Quality Management and resolving issues related to GxP compliance. Our in-house team of experienced SAP developers can come up with customized SAP solutions to enable your company to meet stringent regulatory requirements.
We provide the best-in-class SAP Life Sciences solutions with a holistic approach to meet the diverse needs of your company. Our best practice processes are conforming to GAMP and other standards. While implementing SAP S/4HANA and validating it, we ensure that your life science company gets the advanced and customized solution in a cost-effective way. You can count upon us as a reliable and robust SAP Life Sciences solution provider for having
Excellent know-how and hands-on experiences of cutting-edge technologies in SAP Life Sciences
Track record of successful execution of SAP S/4HANA system implementation and conversion
Deep insight into industry-specific regulatory standards including ISO 13485 and GAMP
Global clientele consists of wholesalers, life science companies, and high-tech industries
Testimonials
At Silvertouch, our endeavor remains to provide excellent solutions to gain admiration among industry leaders worldwide