Silver Touch is honored to have achieved SAP Gold Partner Status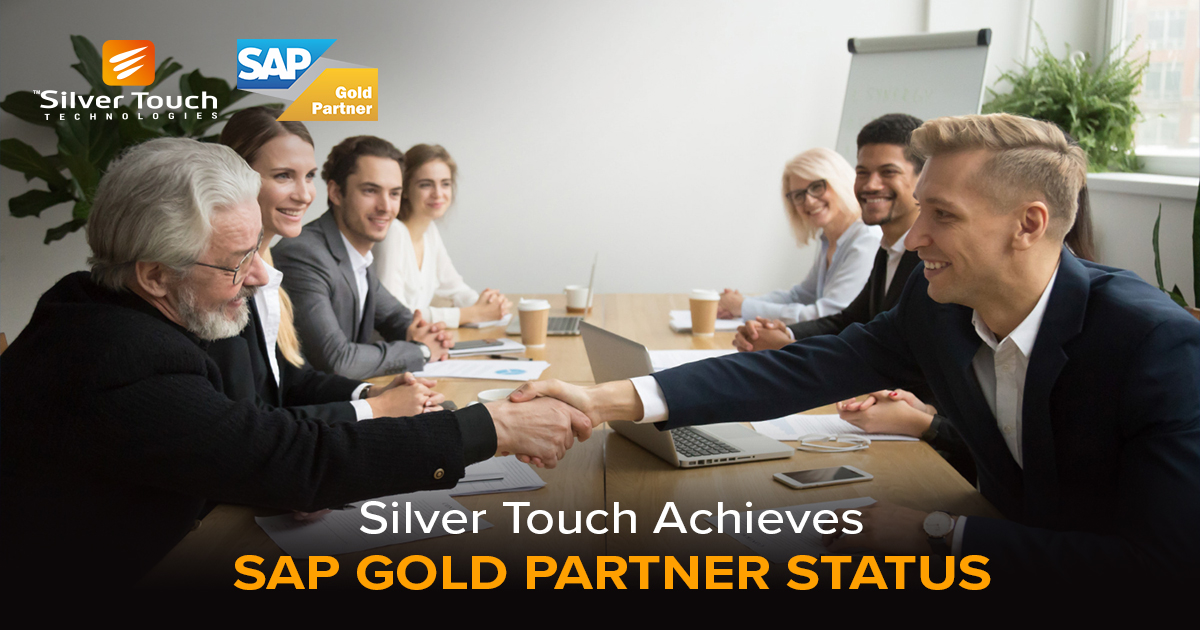 Silver Touch is now a leading European SAP Gold Partner. The program gives partners access to the highest quality resources, services and benefits that will help Silver Touch build and maintain a successful partnership with SAP and optimize business results for clients.
The leading IT company, Silver Touch, strives to offer SAP solutions for your business modernization as an SAP Gold partner in the SAP Partner program.
Silver Touch is SAP's newest Gold Partner, whose team of professionals can help you with everything from design and implementation to strategic consulting. They would be here to help you make the most of your investment in SAP solutions.
As an SAP Gold Partner, the company can get you started on the right foot with a Professional Consulting Package. This package gives you more opportunities for ramp-up participation, more benefits, and more support to grow your business.
Silver Touch is honored to have achieved SAP Gold Partner Status as a value-added reseller and service provider. This recognition reflects the company's dedication to SAP technology, providing industry-specific business solutions to customers by endlessly meeting SAP's expectations for product quality.
The company's CEO is delighted to announce that SAP has awarded them the Gold status for their service partnership. They take pride in working with SAP to deliver industry-specific business solutions to customers by meeting SAP's expectations for product quality. Together, they are enabling companies to become digital enterprises and stay competitive in a constantly changing world.

SAP partners are at the forefront of the digital enterprise revolution and have access to cutting-edge software solutions.
About Silver Touch
Silver Touch provides a broad range of IT services and solutions, including ERP application consultancy, application development, software maintenance, and IT outsourcing.
The company is at the forefront of technology innovation and customer experience. With their unrivalled performance measurement systems, they support you through the process of software development for your business. The company strives to innovate technology and enrich it with a user-friendly experience.
Silver Touch offers a range of IT solutions, including agile development, data analytics, and IoT, for businesses that are looking to stay ahead of the curve.
This dedication sets them apart as one of the top IT Solutions Providers in the world. So, don't wait for tomorrow; build a future-ready IT solution today.
Get the right IT solution and support with Silver Touch!