Close
Avail Free Consulation
OsCommerce- A Midas Touch!
OsCommerce is an Open source online store management e-commerce program that is available for free under the GNU General Public License. It can also be used on any web server that is installed with PHP and MySQL.
osCommerce is such a mesmerizing business field, once you enter into it, then you get infatuated. The taste of quick success makes you glue to it. Instead many from the other fields have flocked in to osCommerce. Selling on osCommerce is very easy and effortless. It has readymade in built system that helps you to install your online store and sale.
It is uncomplicated to view and search for products, use shopping cart, personal account with earlier order history, and checkout with several shipping and payment methods and all this in multiple languages. It is effortless enhancing and enchanting!  The real success lies in its being Open Source solution.
Silver Touch will help you to modify your store front end to reproduce your company s image and brand and configure the backend according to your needs. Silver Touch completely involves in setting up your own OsCommerce development & online store leaving your options open and letting you decide the important decisions about your business.
Customized Front-end Solution:
Silver Touch plans the look and feel of your store and customizes the following pages: home, contact us, shipping, terms and conditions.
Configured Back-end Solution:
VAT, Regions, Shipping Methods, Categories
OsCommerce Features:
Stock OsCommerce Version Installation, Design Integration, Full Setup
Enhanced OsCommerce Version Installation, Design Integration
Full Setup Administration Enhancements
Attribute Management
Customer Management
Design Services
Discounts and Gift Certificates
Internet Marketing
Order Management
Performance Monitoring And Optimization
Product Management
Reports And Reporting
Security Enhancements
Support, Training, And Documentation
Updates, Upgrades, and Bug Fixes
Payment Modules
Shipping Modules
Search Engine Optimization (SEO)
Image Modules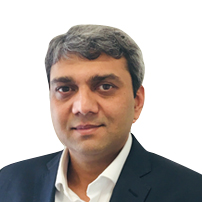 Kunjan Jasani
An experienced business leader, heads the UK operations of Silver Touch Technologies Ltd. With 15 years of experience in the industry, he has set the track record of delivering transformation and revenue growth with SAP Solutions.