Close
Avail Free Consulation
Lime Software Verified by Oracle
Lime Software, the UK-based technology partnership, today announced that its Oracle licensing inventory tool has been verified by Oracle Corporation, enabling worldwide customers to gain a cost effective insight into their license compliance position on a variety of platforms.
Kunjan Jasani (Director, UK) today said "We are delighted to announce that our Oracle compliance solution, Lime Inventory Tool was verified by Oracle. This means that all our customers and partners can confidently ensure their compliance in Oracle licensing quickly and effectively, without having to implement expensive 'black-box' or agent based solutions."
Lime Software worked with Oracle's License Management Services (LMS) to verify it's solution on Oracle Sun, IBM AIX, Windows, Linux and VMWARE platforms, in a variety of advanced Oracle database configurations, including two-node Real Application Clusters (Oracle RAC).
Specifically Lime's verification by Oracle included a detailed review and rigorous testing by Oracle License Management Services (LMS) to ensure that the tool outputs provide an accurate and complete picture of a customers Oracle Database, Options and OEM Packs installations. These results are accepted by Oracle LMS.
Lime's customers around the globe can now benefit from the verification by Oracle License Management Services team through:
CONFIDENCE – that Oracle will accept the automated inventory results from Lime Inventory
COST EFFECTIVENESS – with an Oracle License Management solution for every budget
SCALABILITY – Low impact application designed by DBA's
In a market where software budgets are stringently scrutinized, most Oracle customers are familiar with the complexity and cost impact of Oracle licensing. Where traditional inventory and license management applications often fall short, Lime Software's solution has developed metric definitions for 1000's of Oracle licensing rules, ensuring a comprehensive and dependable answer.
About Oracle Corporation
Oracle (NASDAQ: ORCL) is the world's largest business software company. For more information about Oracle, please visit our Web site at http://www.oracle.com.
About Lime Software
Lime Software is a joint technology and IP partnership of Silver Touch Technologies UK Limited (UK) and Precognosys Ltd (UK), formed in 2005 and dedicated to reducing customer software spend in data centers. Providers of Oracle Software Asset Management solutions for Corporate and Public Sector customers.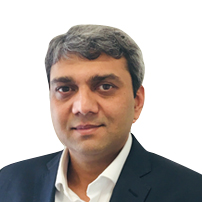 Kunjan Jasani
An experienced business leader, heads the UK operations of Silver Touch Technologies Ltd. With 15 years of experience in the industry, he has set the track record of delivering transformation and revenue growth with SAP Solutions.