Close
Avail Free Consulation
Silver Touch delighted to launch PDFPro for iPad users
Silver Touch Technologies UK gladly announces the launch of PDFPro, a dedicated PDF reader application designed and developed specifically for the Apple iPad. The application makes viewing, browsing, editing and organization of PDFs easier. It is an ideal app for PDF users.
PDFPro consists of the following salient features:
Sticky notes: Take notes for future reference while browsing a PDF.
Assign priority bands to PDFs: Each PDF can be assigned a priority band accordingly. The priority bands can be added or edited at anytime.
Share via Email: Sharing made easy via email. Send a single PDF page or an entire PDF via email and share with anybody.
Handy editing toolbar: Includes Undo, Redo, Pencil tool, Highlighting tool, Eraser tool, Bookmark tool, for flexible editing solutions which can be saved as well as shared via email.
Highlighting Tool: The highlighting tool enables the user to choose the size, color and opacity for highlighting text within a PDF.
Wi-fi Transfer: Transferring PDF files via Wi-Fi.
Wi-fi Print: Print an entire file or single page using Wi-fi.
Audio Recording: This ultimate feature records your voice which is automatically saved for future playback.
Page History: Keeps a track of the history of previously viewed pages including their page number along with the date and time they were viewed on.
PDFPro is bundled with many more such exemplary features for iPad users. Silver Touch developers posses a special knack in developing remarkable applications for diverse platforms. Hence, now management of PDFs will be effortless and fun with the latest PDF Pro.
You can avail PDF Pro for iPad from Apple Store – http://itunes.apple.com/in/app/pdfpro/id451921369?mt=8 More information can be found at: http://www.silvertouch.mobi/pdfpro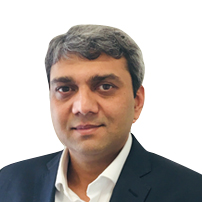 Kunjan Jasani
An experienced business leader, heads the UK operations of Silver Touch Technologies Ltd. With 15 years of experience in the industry, he has set the track record of delivering transformation and revenue growth with SAP Solutions.